Noe Valley Pet of the Month - October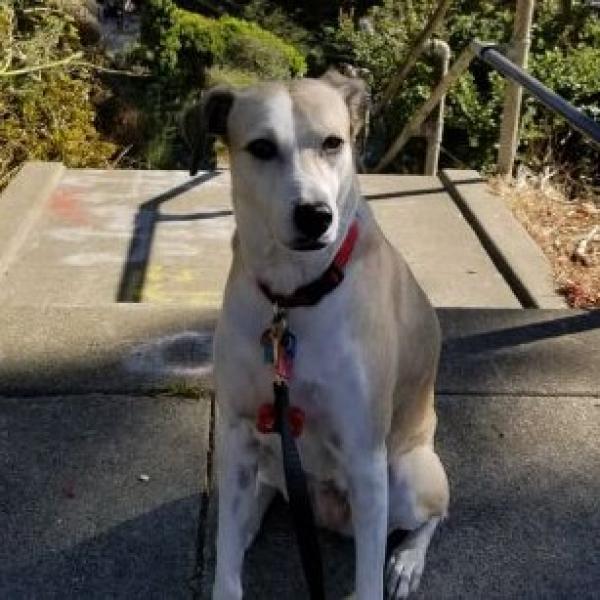 Greetings from the Pet Corner!
Meet Piña Colada a.k.a. Piña, a beautiful mutt who is loving life in Noe Valley with her human Betty and her auntie Paula.
How did you come to live with Betty? 
I was at the shelter and needed a home. People tend to overlook me because I am not a puppy but little do they know I come fully trained and full of love.
Did you know when you met her that you wanted to live with Betty? 
She came to visit me a few times and when we went on a walk with the volunteer. I was ready to impress, I kept a good pace, didn't eat any street treats and kept looking back at her to make sure she noticed my good behavior.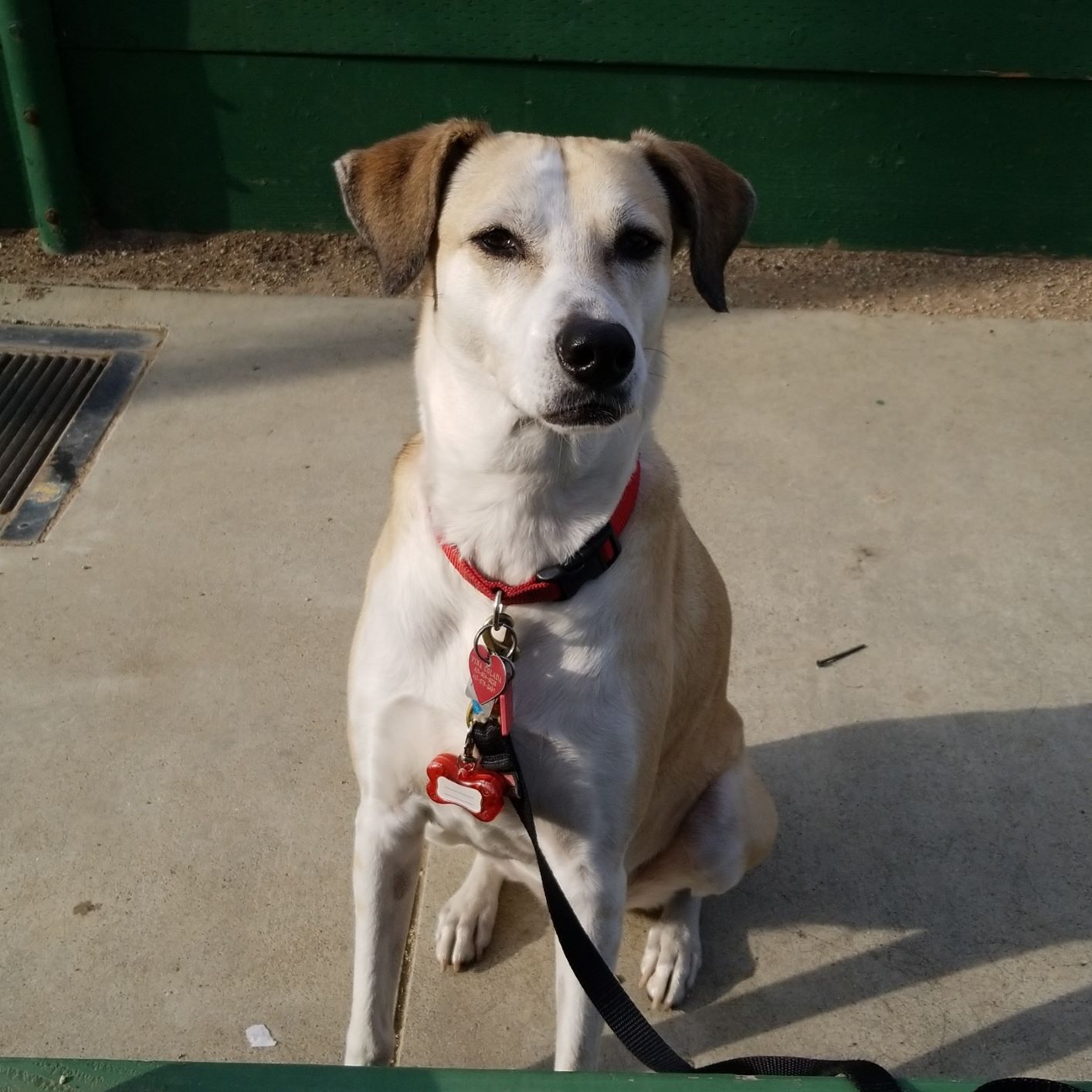 What do you do when no one is home?
I work. My jobs is to nap in all the rooms. I stick to the sunshine schedule. If my sitter visits she lets me out to nap in the yard at peak sunshine.  I also chew all the fluffies out of my toys. I stop napping when Betty or auntie Paula get home. I show them the toy I focused on for the day and clock out for belly rubs.
What do you dream about?
The squirrels. I never bark but Betty says I talk in my sleep and chase them.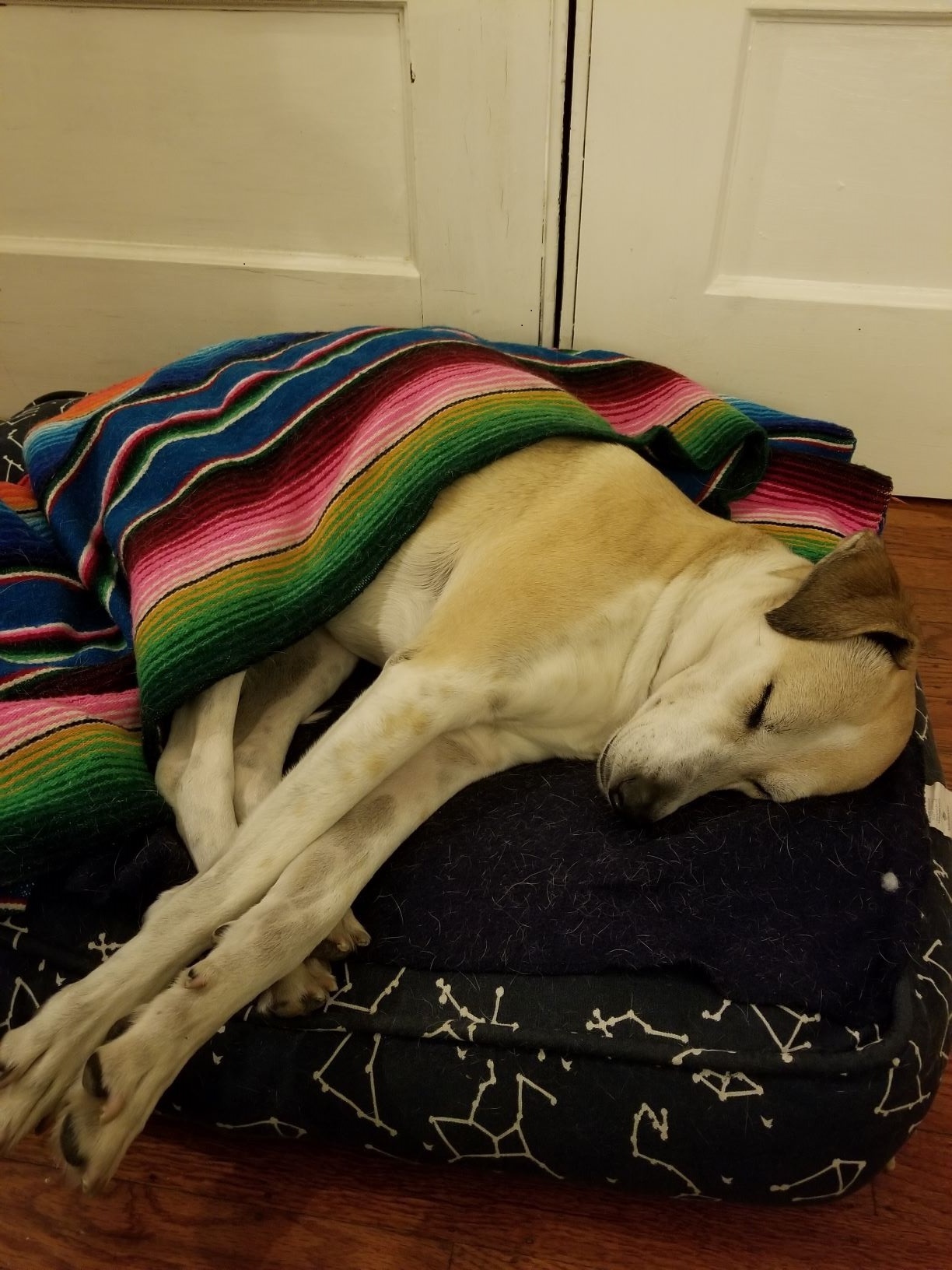 Do you like to cuddle more in the morning or the evenings?
Definitely mornings. I love sleeping in. It is pretty hard to get me out of bed. Betty will be dressed and it's not until she starts talking about walks and treats that I can take her seriously. She changes her outfit a lot before work, so lots of false starts. 
If you could go anywhere in the world, where would you go?
Beach towns with warm places to lay.
What does your human do, that makes you question their intelligence?
She tries to dress me in human clothes. Sweaters, jackets, vests. Stop it.
What is your favorite thing to eat?
Cheese. I can smell all the meals that have cheese. Taco night has grass shaped cheese, pasta night has cheese dust, sometimes there's the stringy for snack time. I don't discriminate but it's pretty rare I get any so I try not to sleep when they humans are cooking. Must stay alert.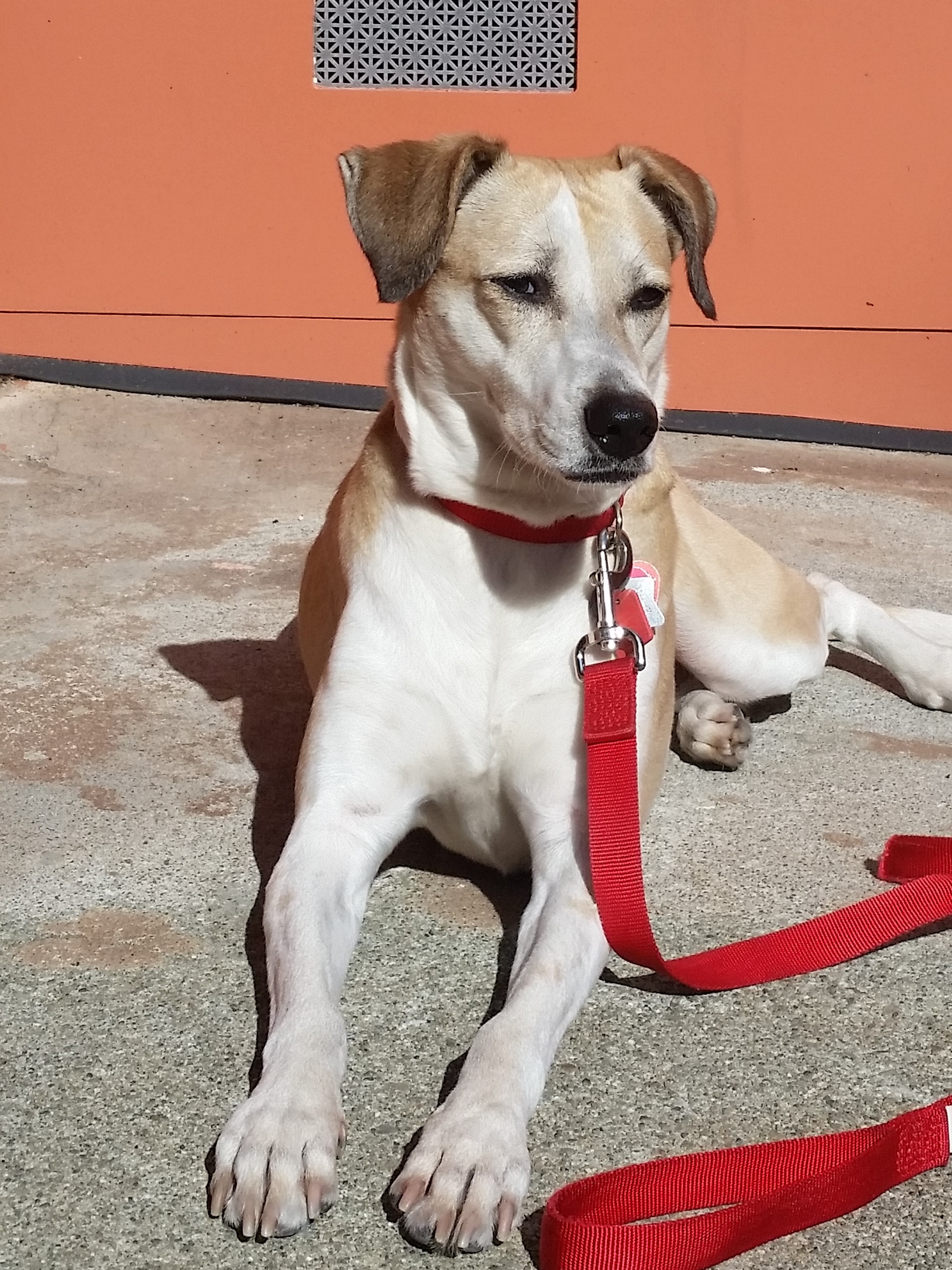 If you had to choose between a bath or shower, which would you take?
Does the dirt bath count? I choose dirt bath.
What do you enjoy more, socializing with humans or with dogs?
Humans. There is nothing better than a good old human hand shake.  
Is there anything you would like Betty to know about you?
Thank you for bringing me home. Even though your hugs can feel like forever, I am furever grateful.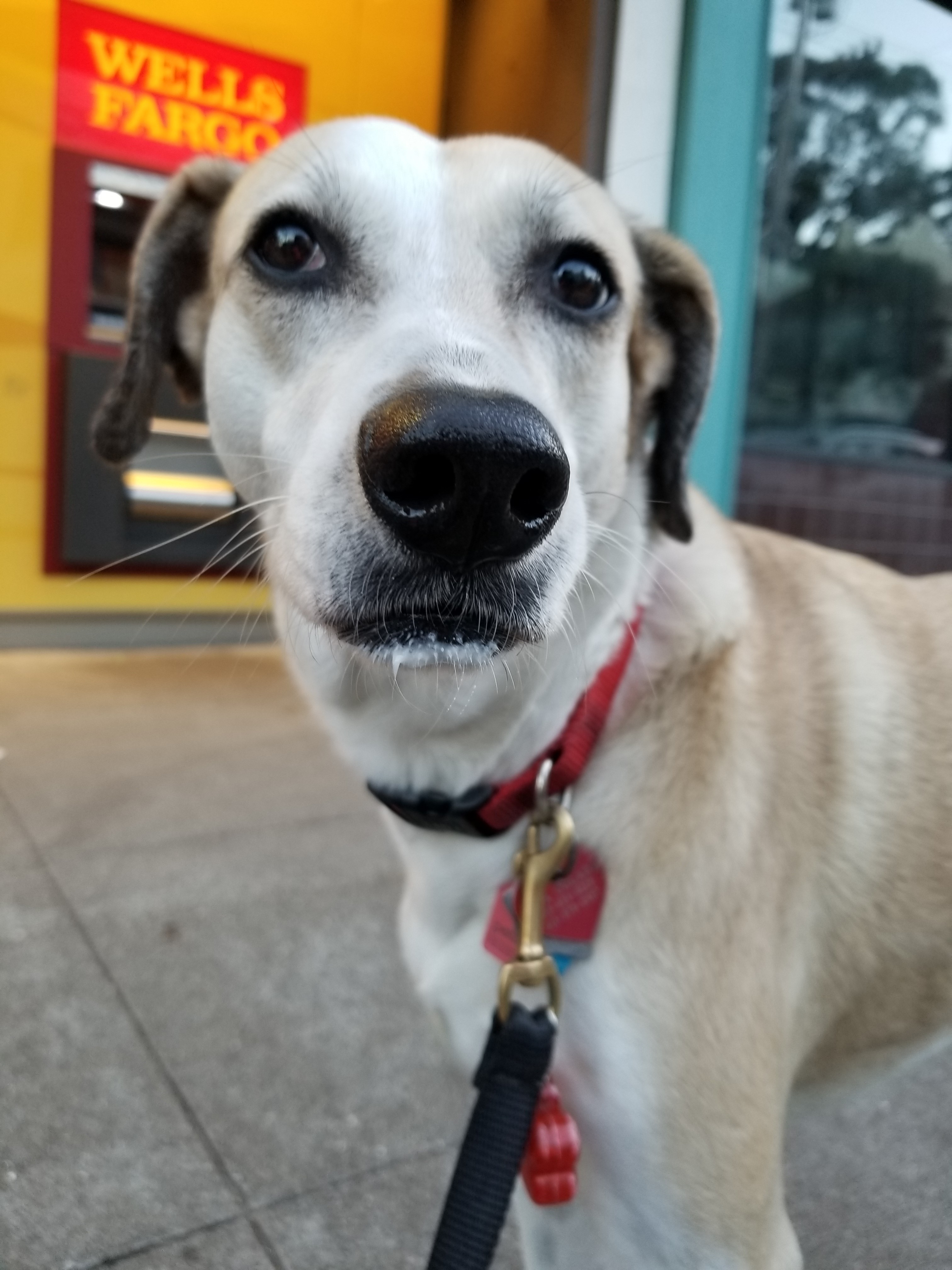 Where are your favorite places to visit in Noe Valley?
Right up on the edge of Noe Valley and Glenn Park is Billy Goat Hill. I make Betty take me there all the time. I have not see a goat yet but I love walking up hills and all the smells there are amazing. The view is worth it. 
Do you have any secrets that you can share?
When no one is home I sleep on their beds (laughing).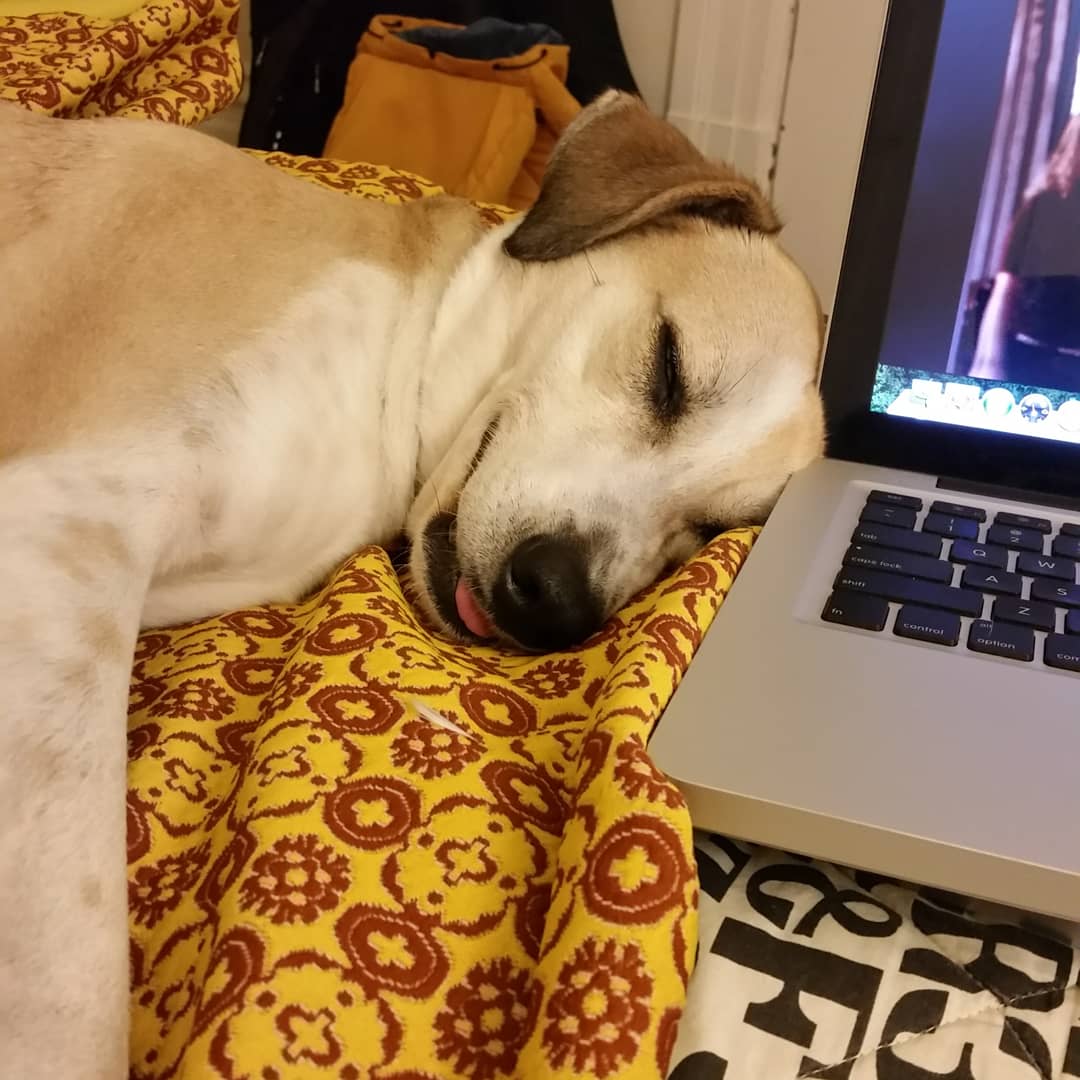 If you see Piña Colada in the neighborhood, don't be shy, she's a real people puppers!