Noe Valley's Pet of the Month - September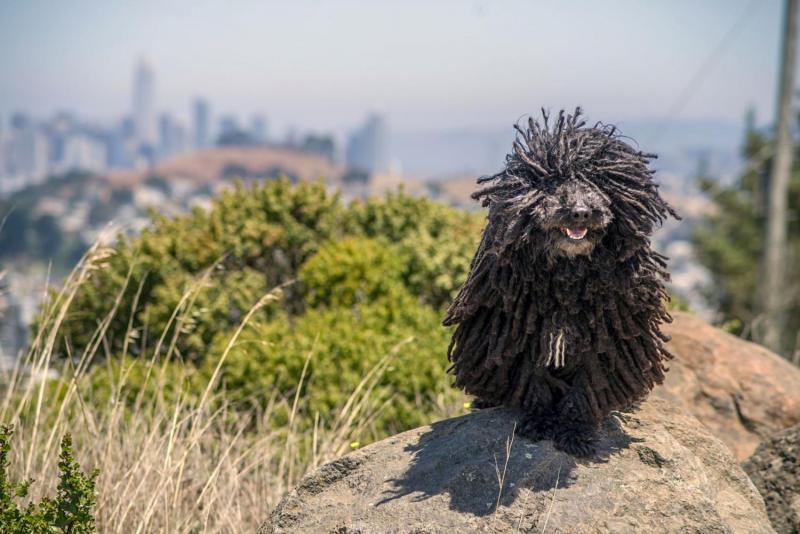 Welcome to Pet Corner!
This month we are featuring the dynamic Napoleon. You may recognize this pup from the neighborhood, as he is the very popular Puli everyone in Noe Valley wants to know.  He was nice enough to lay down and answer a few questions. Enjoy!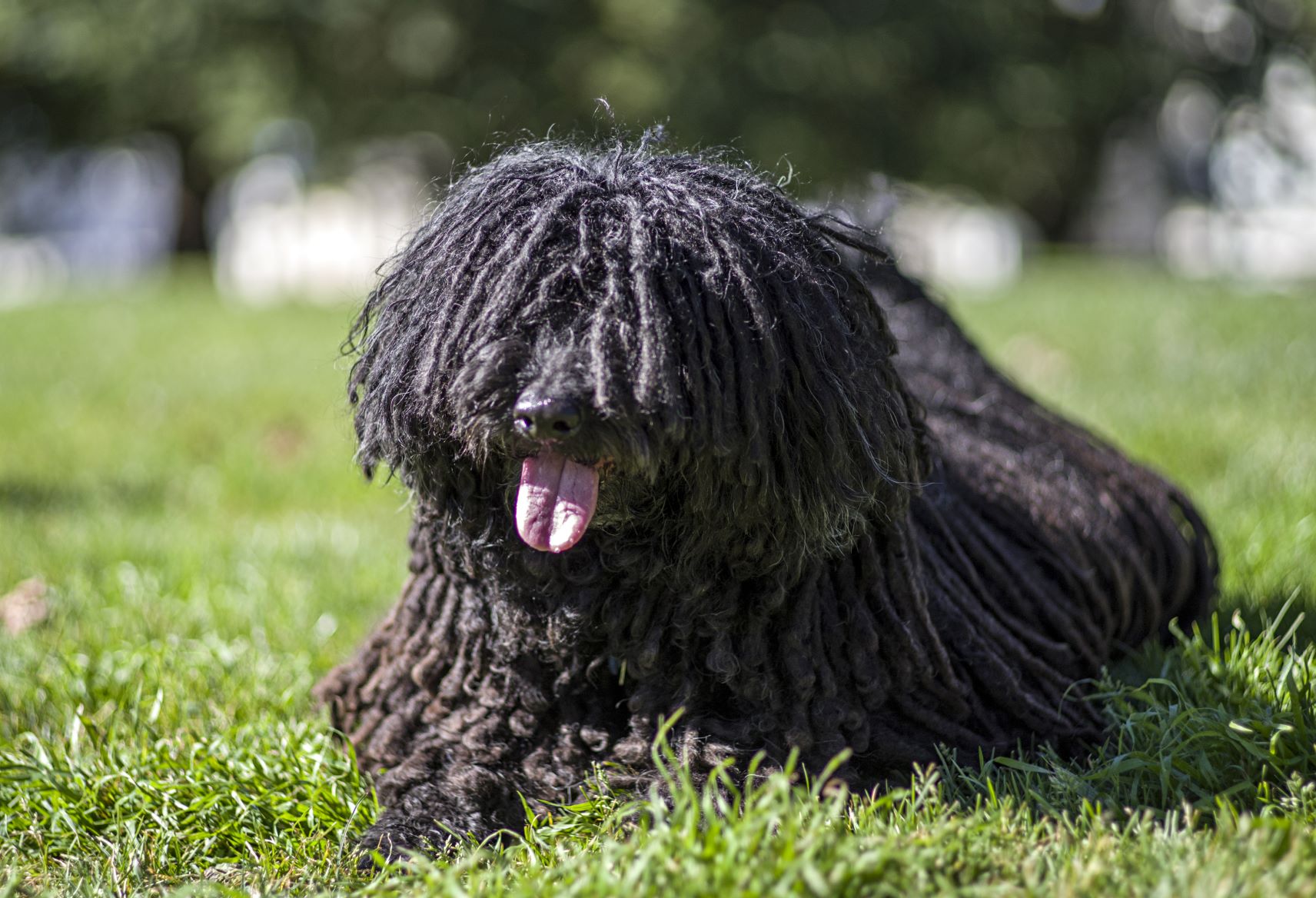 Who are your people and how did you all come to live together in Noe Valley?
My pack consists of myself and 2 people named Chad and Janet.  I came to live with them about 4 years ago.  I'm originally from England and moved to Berkeley when I was young.  Shortly before my 8th birthday, my old pack needed to move from Berkeley to Qatar.  I wanted no part of that desert heat, so I relocated to Noe Valley and moved in with Chad and Janet.
How old are you?
I just turned 12 on August 25!  I may be a senior pup, but I still have a ton of energy.
Can you tell us something about your heritage or family traits our readers might not know?
Most Pulik (the plural of "Puli") are barkers.  They love to bark, as it helps with their traditional job of sheep herding in the Hungarian plains.  I'm much more mellow than your average Puli, though.  I only really bark when I'm playing my favorite game: fetch.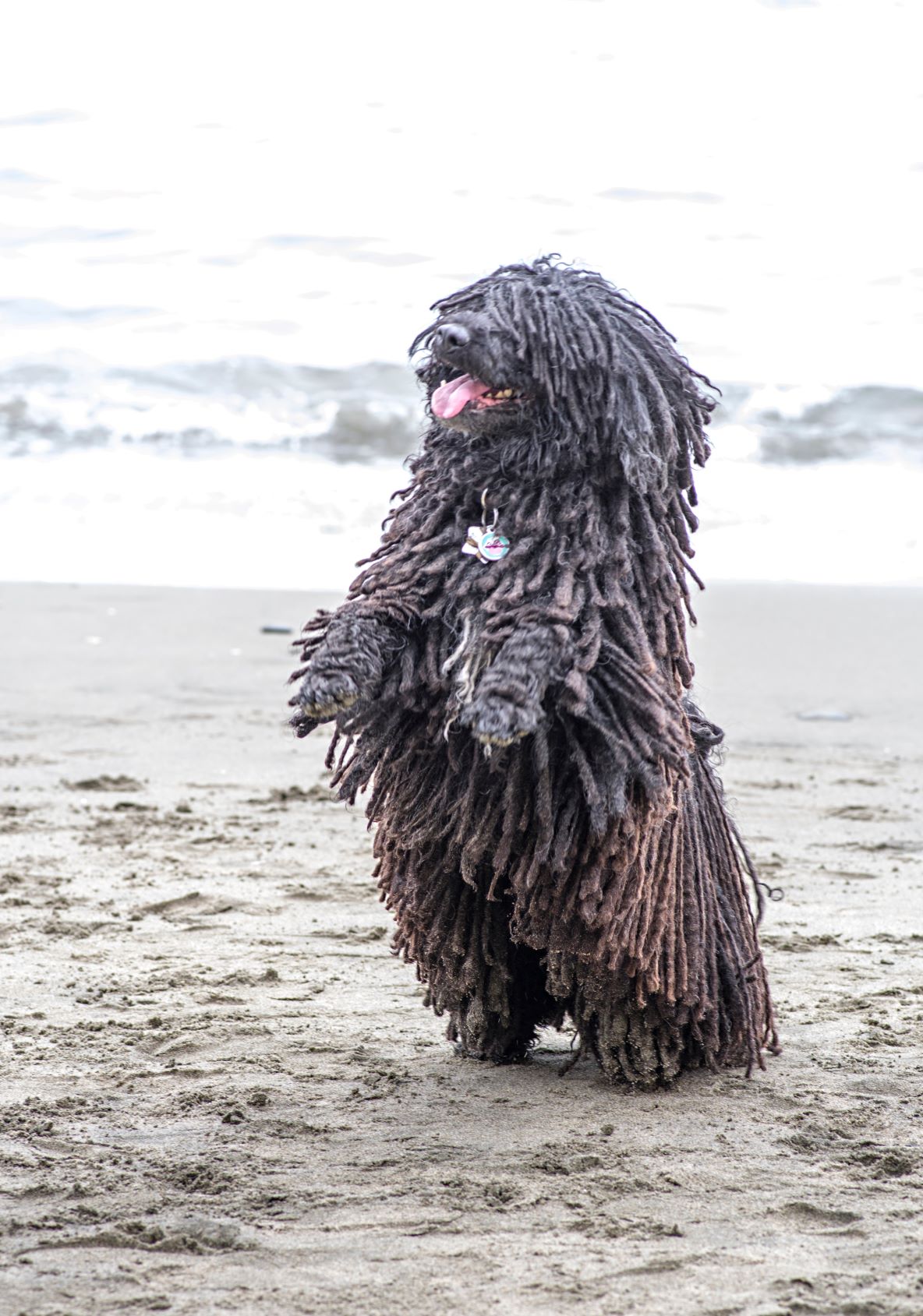 Did your people take you to school? 
I was home schooled!  I know a ton of tricks that my people have taught me over the years.  For example, after getting a drink of water from my bowl, I will grab a nearby hand towel and bring it over to one of my pack members so they can dry my face!
What do you dream about while you are sleeping?
All of my dreams are about playing fetch.  Nothing is better than chasing down the same tennis ball thrown over and over again.  It never gets old!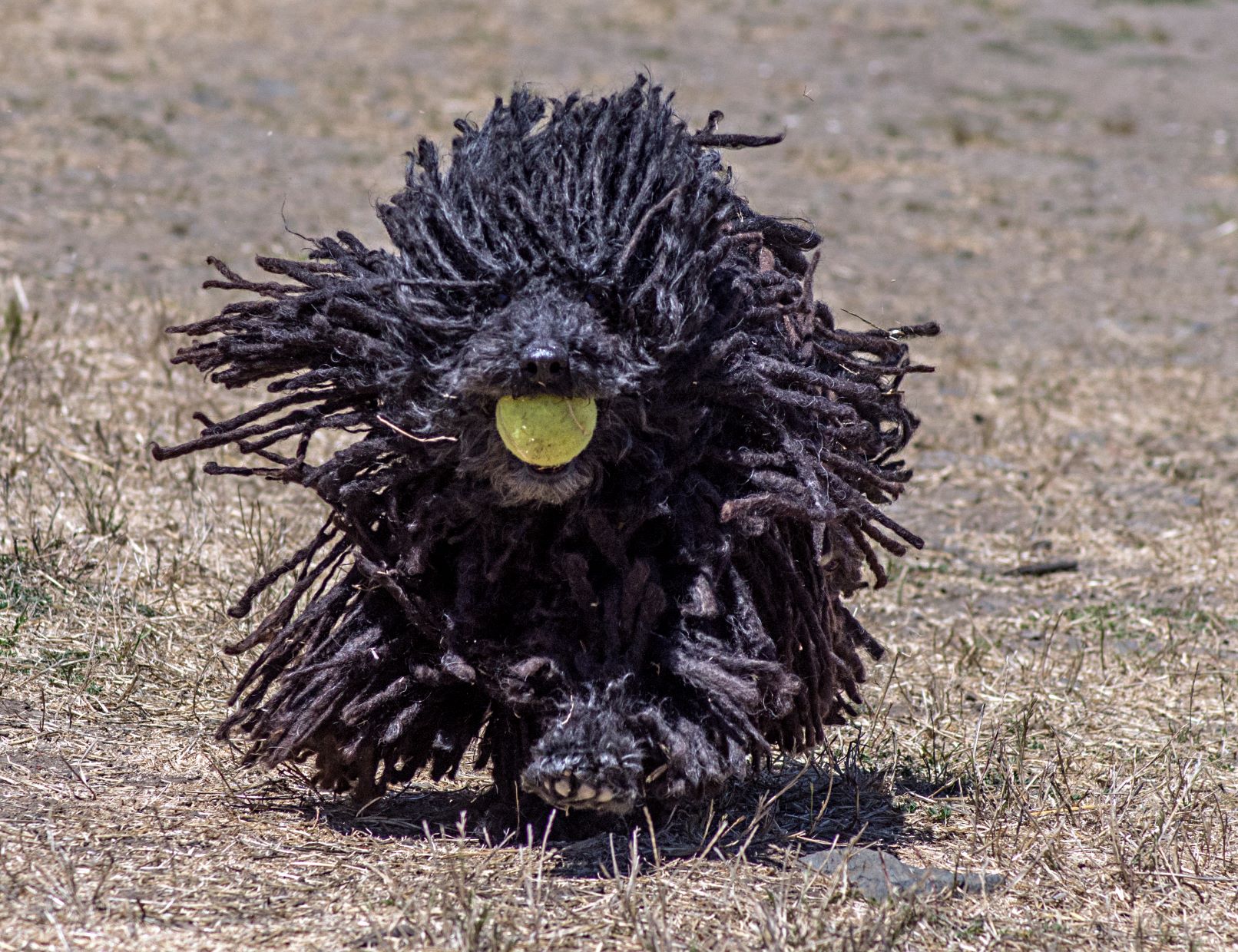 Do you like the beach or the mountains better?
Definitely the mountains.  I really don't like water, since it takes my hair so long to dry.  In fact, if there's a puddle after a rain storm, I will walk around it rather than splash water up.
Do you have favorite past times or hobbies?
As I mentioned, I love fetch.  I also like going on really long walks – the longer the better!  And of course, like most pups, I love ripping apart a soft, furry toy until it is torn to shreds.
What do you do when no one is home?
Mostly I nap.  I need to get my sleep in during the day so that I can guard my pack at night.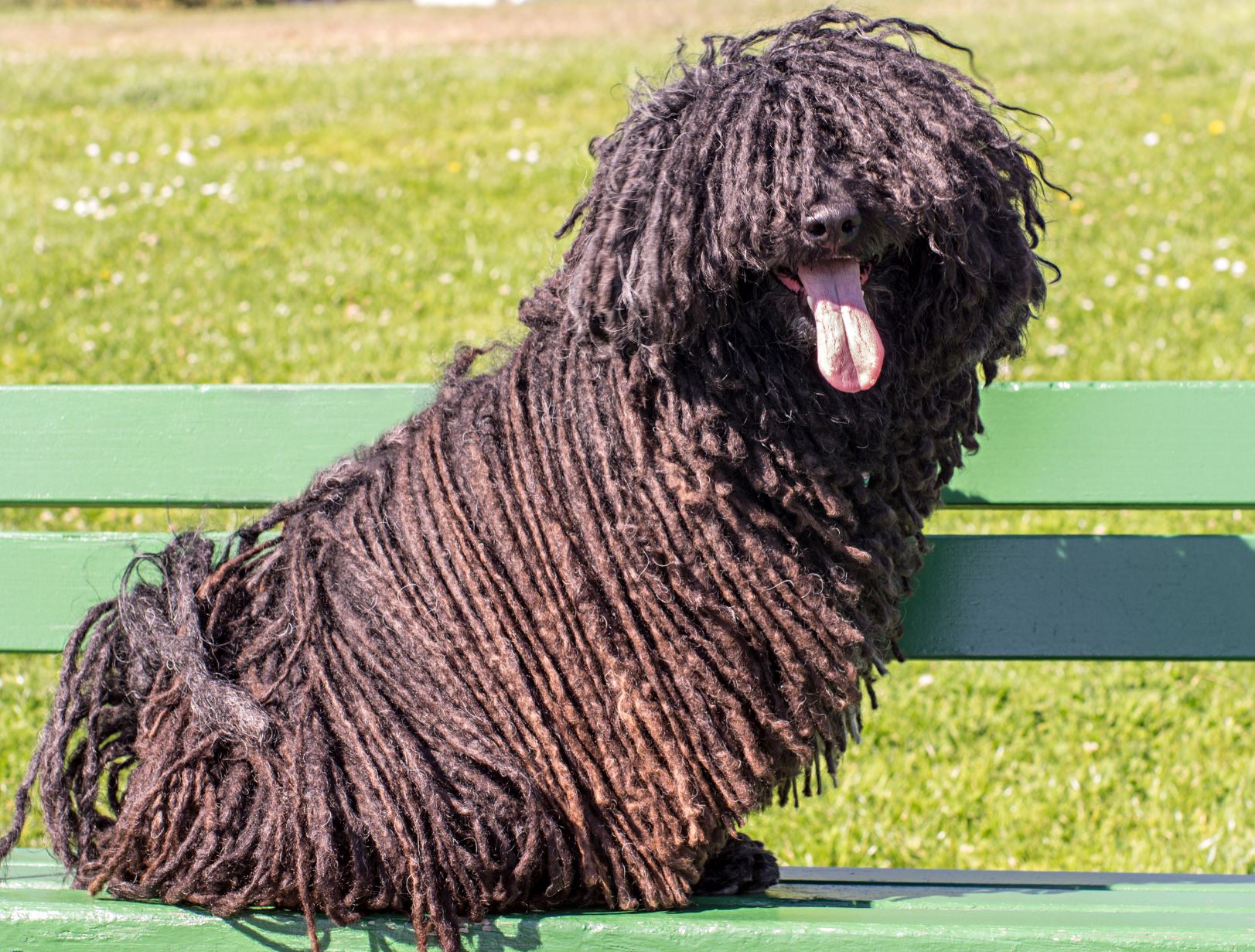 What is your favorite treat or thing to eat?
Salmon is the absolute best thing in the world.  I go bananas for it!
What does your human do that makes you question their intelligence?
I don't understand why my humans spend so much time preparing their food.  Sometimes, it seems like they spend more time cooking than eating!  What's wrong with just pouring some food out of a bag and into a bowl, snarfing it down, and then going about your day?
If you could meet any dog in the world, who would it be and why?
I'd like to meet Bo Obama.  People often confuse me for a Portuguese Water Dog, and I want to ask him if he ever gets confused for a Puli.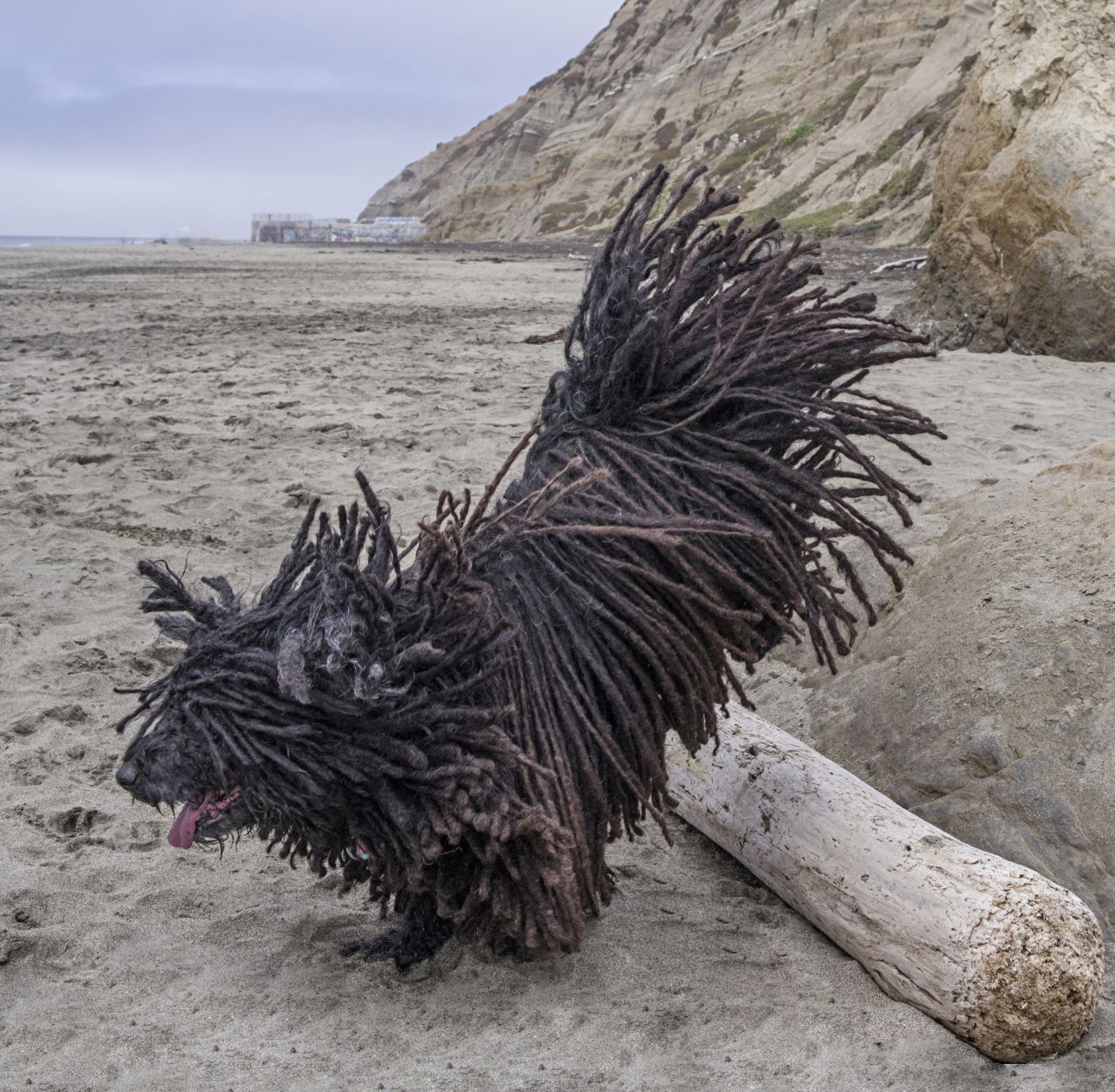 Where are your favorite places to visit in Noe Valley?
I love all the nearby dog parks; you can often find me at either Walter Haas park or the Upper Noe dog run. I also love getting weekend brunch at Toast or Chloe's.  But mostly, I just love walking around the neighborhood, smelling all of the smells, and peeing on all of the fire hydrants.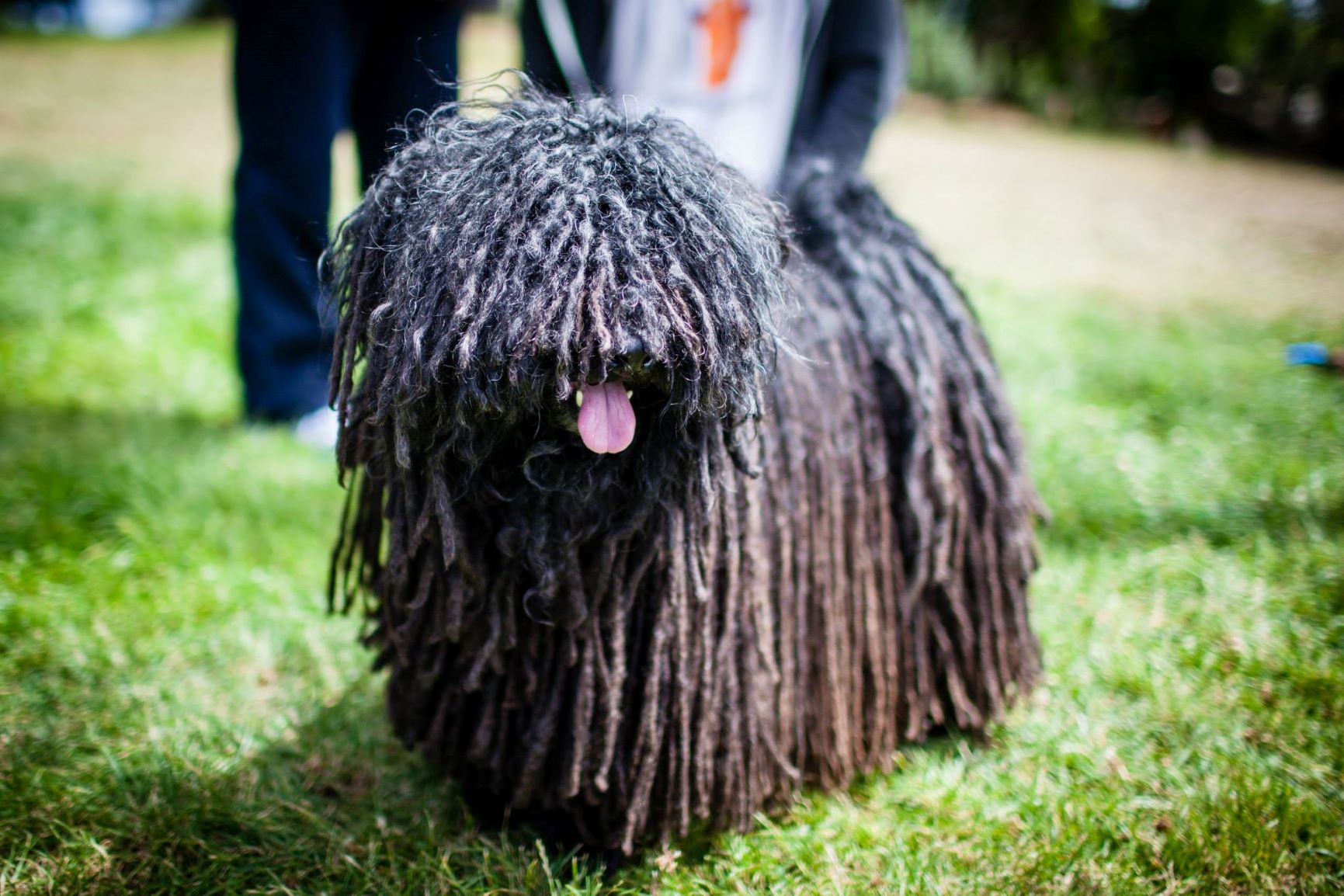 Napoleon and his pack are very friendly so, if you see them in the neighborhood, say hello!